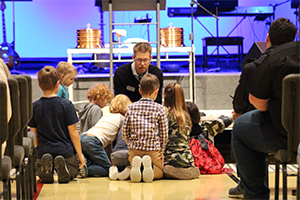 In Person Worship
Starting again Jan 10th, 2021
Join us for services at 4601 S University Dr, Fargo.
Traditions Sundays at 9:00 am
Modern  Sundays at 10:30 am 
In person details
We are excited to have you back for in person services.
if you are feeling sick or showing any signs of illness, please stay home and worship with us online
volunteers and staff will be wearing masks while in the building, we ask you to do the same
our nursery will remain closed and activity bags will not be available during phase 1 of regathering
Daily Discovery
Read along with our daily Bible reading plan
Faith Works: A Fresh Look at the Book of James
Throughout this season of Lent, Sunday mornings will feature a series of messages from the book of James. James, a perennial favorite among many for its simple and direct focus on our actions as followers of Jesus, was among the earliest writings of the Christian church and still speaks to new generations of believers. Ever practical for daily living, we will be looking at what James has to say about the working of our faith using the following six themes. And by the way, this might be a great time to join a Life Group for this series.
Lenten Services start Feb 17th
Starting Feb 17th
Worship in person at 12 noon in the Sanctuary
Worship in person at 6:30pm in the ARK
Worship us online.atonement.live at 6:30pm
Ignite Joy!
Registration for Ignite Joy! now open.
Available in-person* and online. $10 per person.
Click here for registration and more information.
*In-person attendees are strongly recommended to follow Atonement's COVID protocols.
First Communion Classes
First Communion Class 4th grade and up
First Communion service is on Maundy Thursday April 1st.
Annual Meeting Recap
Our congregation's Annual Meeting was held on Sunday, February 21. At the meeting the congregation not only passed a balanced general ministry budget, but also voted to approve a letter of call to Mark Solhjem to serve as the congregation's Executive Pastor. While Mark's journey to ordination started many years ago when he left Atonement and headed for Luther Seminary in St. Paul, his calling took some twists and turns along the way. With the completion of his Master of Divinity degree from The Master's Institute this last year, and with his certification for ordination by the Board of Ministry of Lutheran Congregations in Mission for Christ (LCMC), the congregation made Mark's call official. Congratulations to Pastor Mark Solhjem.
Additionally the congregation elected Seth Morken, Derine Winning, and Crystal Whalen to serve three year terms on congregation's Board of Directors; Lori Schmidt, Eric Winge, and Blake Strehlow to serve three year terms on the board of our Congregational Fund; Paul Lybeck to serve a one year term on the board of our Congregational Fund; and Karen Andersen to serve a three year term on the congregation's Financial Review Team. Thank you to all of these individuals who will offer oversight in these various capacities and for those currently serving.
Following the Annual Meeting, the Board of Directors met to elect officers for the coming year (March 1, 2021 to February 28, 2022). Sean Meyer was elected to serve as Board President, Seth Morken was elected to serve as Board Vice President, Jackie Schluchter was elected to serve as Board Secretary, and Derine Winning was elected to serve as Board Financial Liaison. In addition to these individuals, Dan Burgess, Kate Fredrick, Deb Haarsager, Roger Munson, and Crystal Whalen will comprise our Board of Directors for the coming year.
that podcast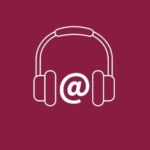 Looking for something funny and thought provoking? Join DJ, Sarah and Ryan weekly.
Give our new podcast a try.
https://thatpodcast.net/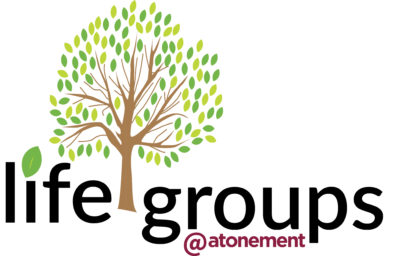 Connect and encourage each other via Zoom or in person.
Life Groups are 5-15 people who are exploring God and faith together. There are no prerequisites – you're welcome to join regardless of where you live or what you believe.
Take the opportunity to support one another and go deeper into the teaching from Sunday.
Not sure what group is a good fit for you or need help getting your computer, tablet, or smartphone set up for video conferencing and Life Groups? Email atonement@atonementfargo.org for assistance.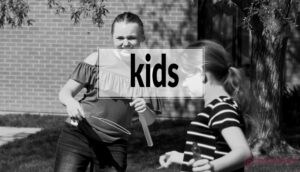 Atonement Kids
Weekly worship, lessons and activities for kids preschool through elementary.
Give Online
Fast, Simple, Secure
You can also mail your gifts to:
Atonement Lutheran Church
4601 University Dr S
Fargo, ND 58104
Thank you for your continued
support of the ministry of Atonement!
Atonement has a heart for God and His people, both those who know Him and those who are far from Him. We are committed at advancing His work. Any gift you give to Atonement is used for that work both locally and globally. We partner with Him in using our resources.
More information about giving and where your money goes can be found here.
We Are Here For You
There are times in your life when you need help and prayer. You are not alone.

If you or a loved one has been hospitalized and would like a pastoral visit or you need to speak with a pastor, please contact the church office at 701-237-9651 or email us below.
8:00am-5:00pm Mon-Fri
4601 University Dr S
Fargo, ND 58104