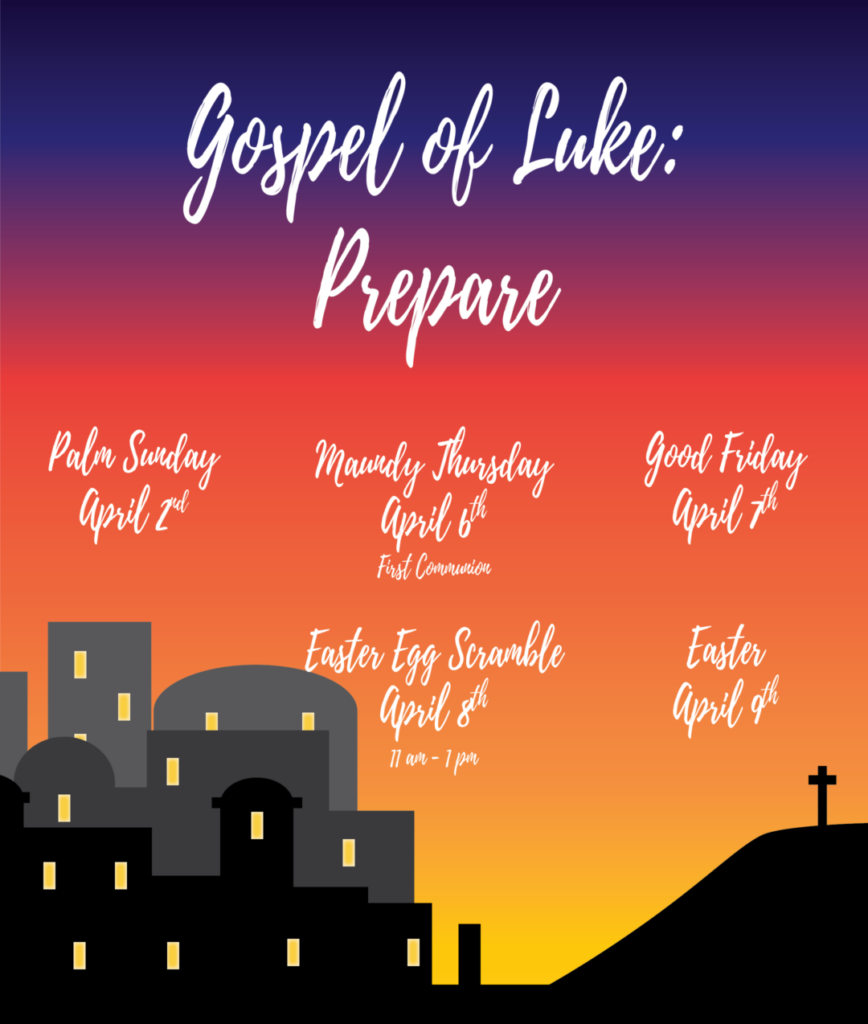 Palm Sunday: April 2 – 9 & 10:30 AM
Maundy Thursday: April 6 – 12 & 6:30 PM feat. 4th-grade first communion.
Good Friday: April 7 – 12 & 6:30 PM
Easter Egg Scramble: April 8 – 11 AM – 1 PM
Easter Sunday: April 9 – 6:30, 9 & 10:30 AM
Daily Discovery
Read along with our daily Bible reading plan
Lenten Services
Lenten Services on Wednesdays begin Feb 22nd
Join us on Wednesdays as we dig a little deeper into the life of Jesus.  Lent is a time to renew your faith as we prepare to celebrate Easter.  Join us for one of the three otions.
Noon Service in the Sanctuary Holden Prayer
6:30 pm Online Service Holden Prayer
6:30 pm Live Lenten Drama in the ARK
Also join us for soup and sandwich meal starting one hour before the noon and 6:30 services.
Marriage Night Out!

If you are interested in joining the Marriage Night Out! It will be going through Vertical Marriage. Times are 5:00 – 6:30 PM. If you are interested,
RSVP here
.
Dates are:
February 5
February 26
March 5
March 26
April 2
Next Step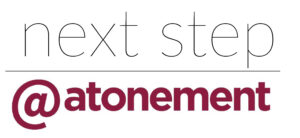 Are you ready to take the next step and learn more about atonement and how you can get more involved? Maybe you are ready to become a member of Atonement? Next Step will be hosted March 19th in the Fireside Room at Noon, and lunch will be provided. The following Sunday, March 26th, will be the receiving of Members recognition during the worship services.
4th Grade First Communion Classes
Mission Trip Registration
To Register for the High School Mission trip to Portland CLICK HERE.
To Register for the Middle School Mission trip to Chicago CLICK HERE.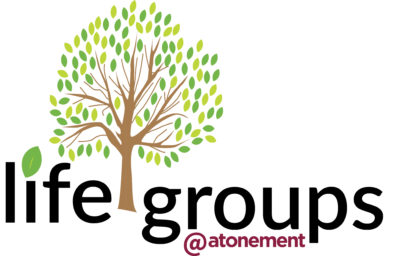 Connect and encourage each other in person or via Zoom.
Life Groups are 5-15 people who are exploring God and faith together. There are no prerequisites – you're welcome to join regardless of where you live or what you believe.
Take the opportunity to support one another and go deeper into the teaching from Sunday.
Not sure what group is a good fit for you or need help getting your computer, tablet, or smartphone set up for video conferencing and Life Groups? Email atonement@atonementfargo.org for assistance.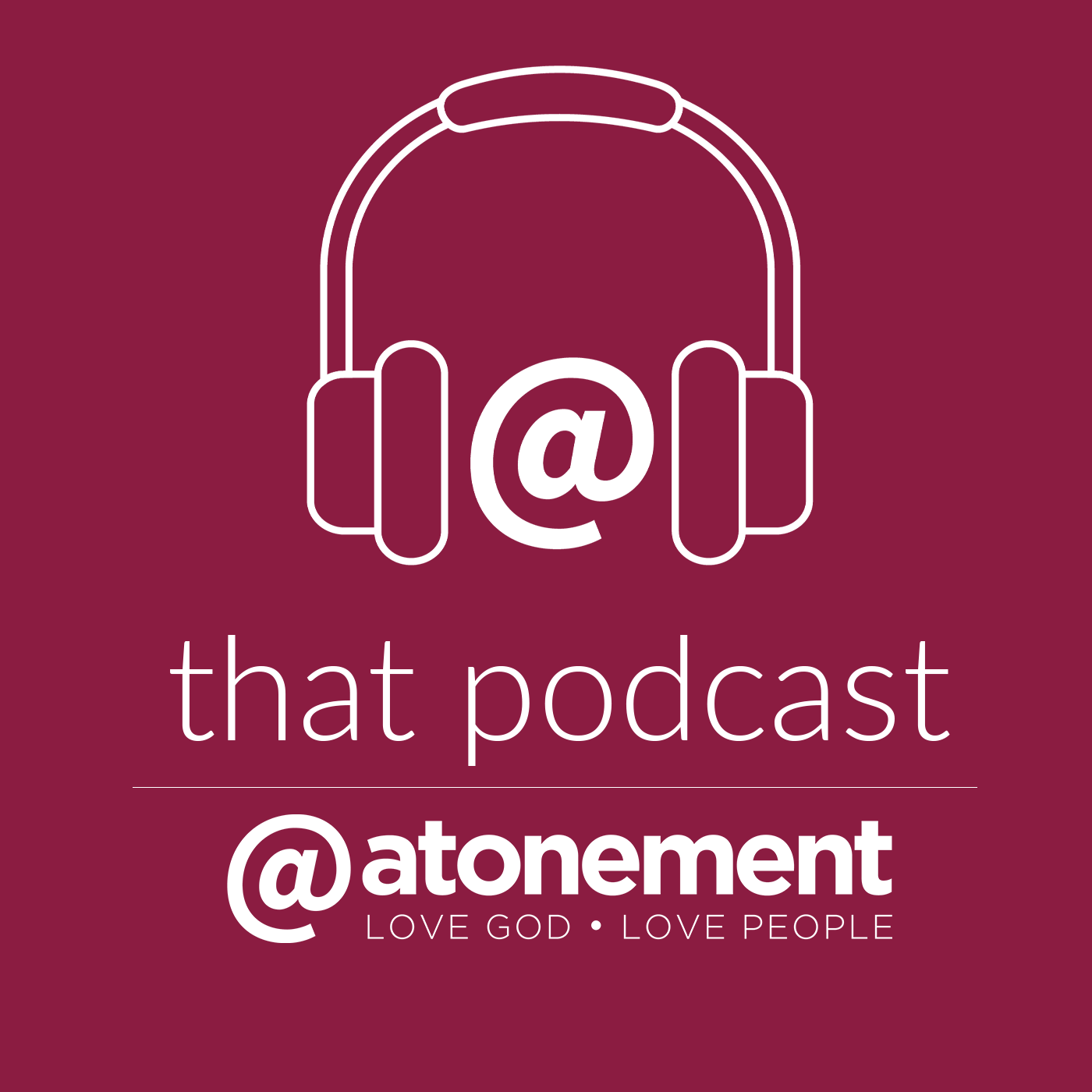 Looking for something funny and thought provoking? Join DJ, Sarah and Ryan weekly.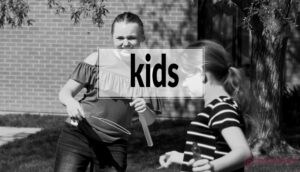 Atonement Kids
Weekly worship, lessons and activities for kids preschool through elementary.
Give Online
Fast, Simple, Secure
You can also mail your gifts to:
Atonement Lutheran Church
4601 University Dr S
Fargo, ND 58104
Thank you for your continued
support of the ministry of Atonement!
Atonement has a heart for God and His people, both those who know Him and those who are far from Him. We are committed at advancing His work. Any gift you give to Atonement is used for that work both locally and globally. We partner with Him in using our resources.
More information about giving and where your money goes can be found here.
We Are Here For You
There are times in your life when you need help and prayer. You are not alone.

If you or a loved one has been hospitalized and would like a pastoral visit or you need to speak with a pastor, please contact the church office at 701-237-9651 or email us below.
8:00am-5:00pm Mon-Fri
4601 University Dr S
Fargo, ND 58104